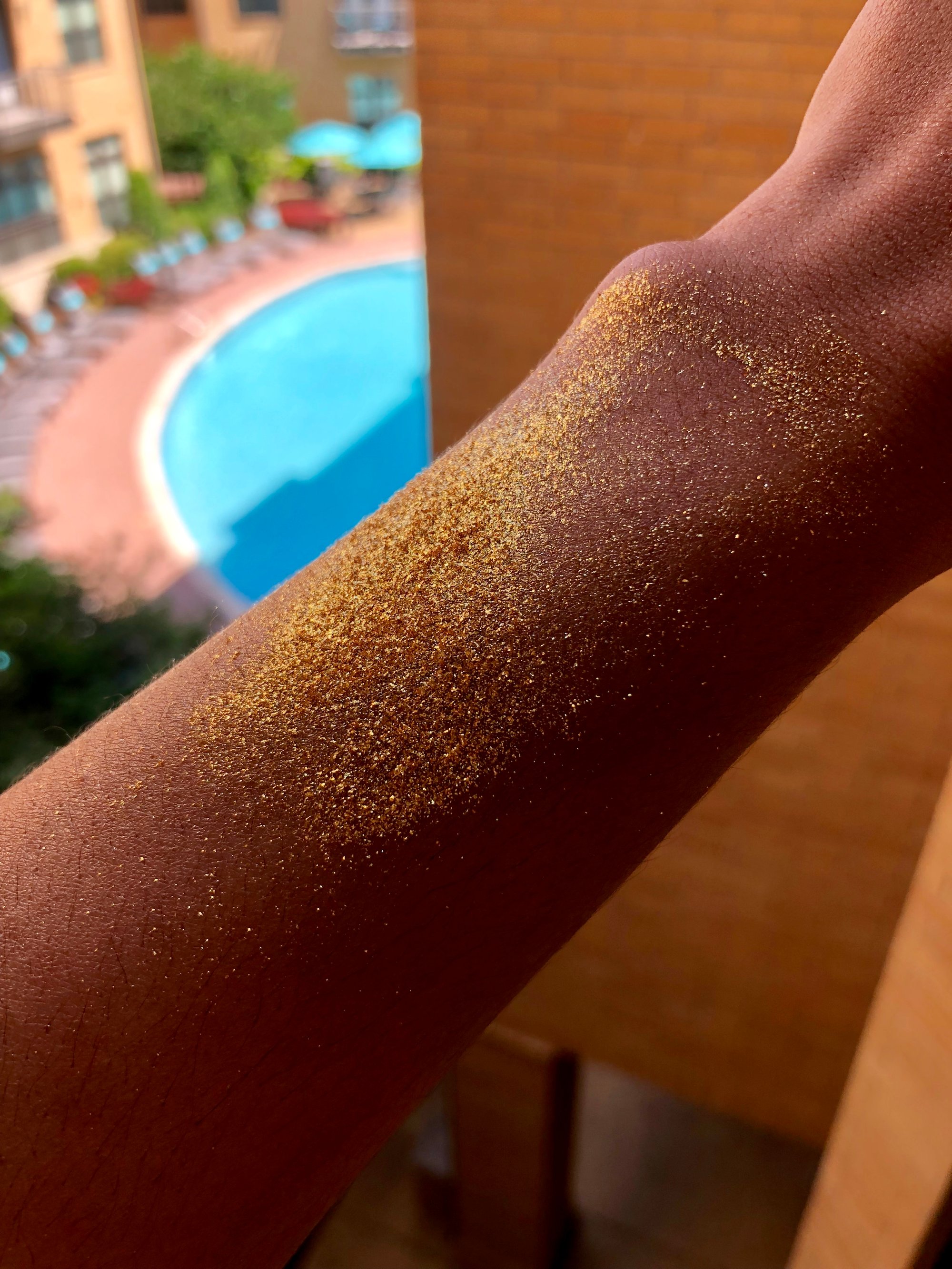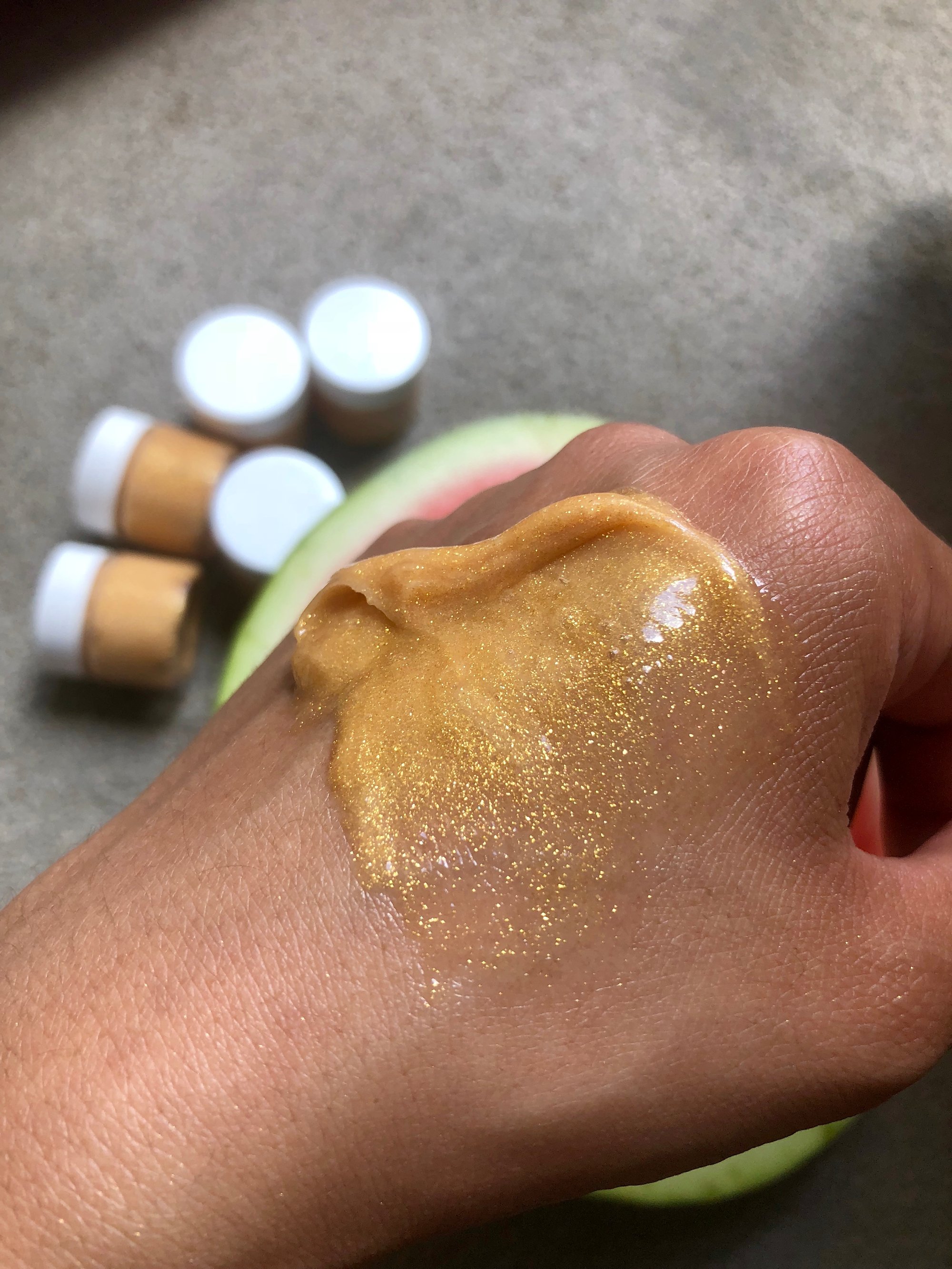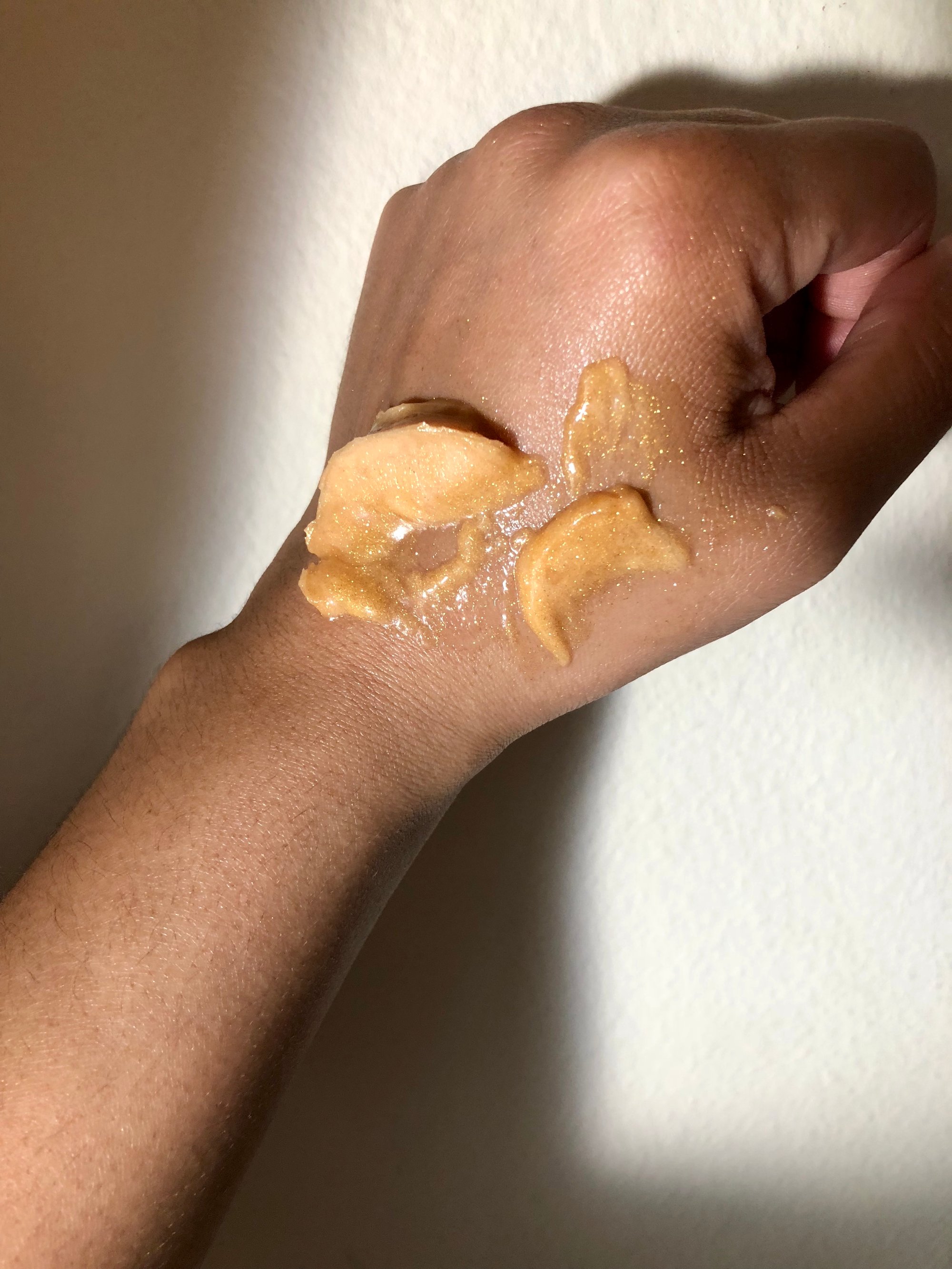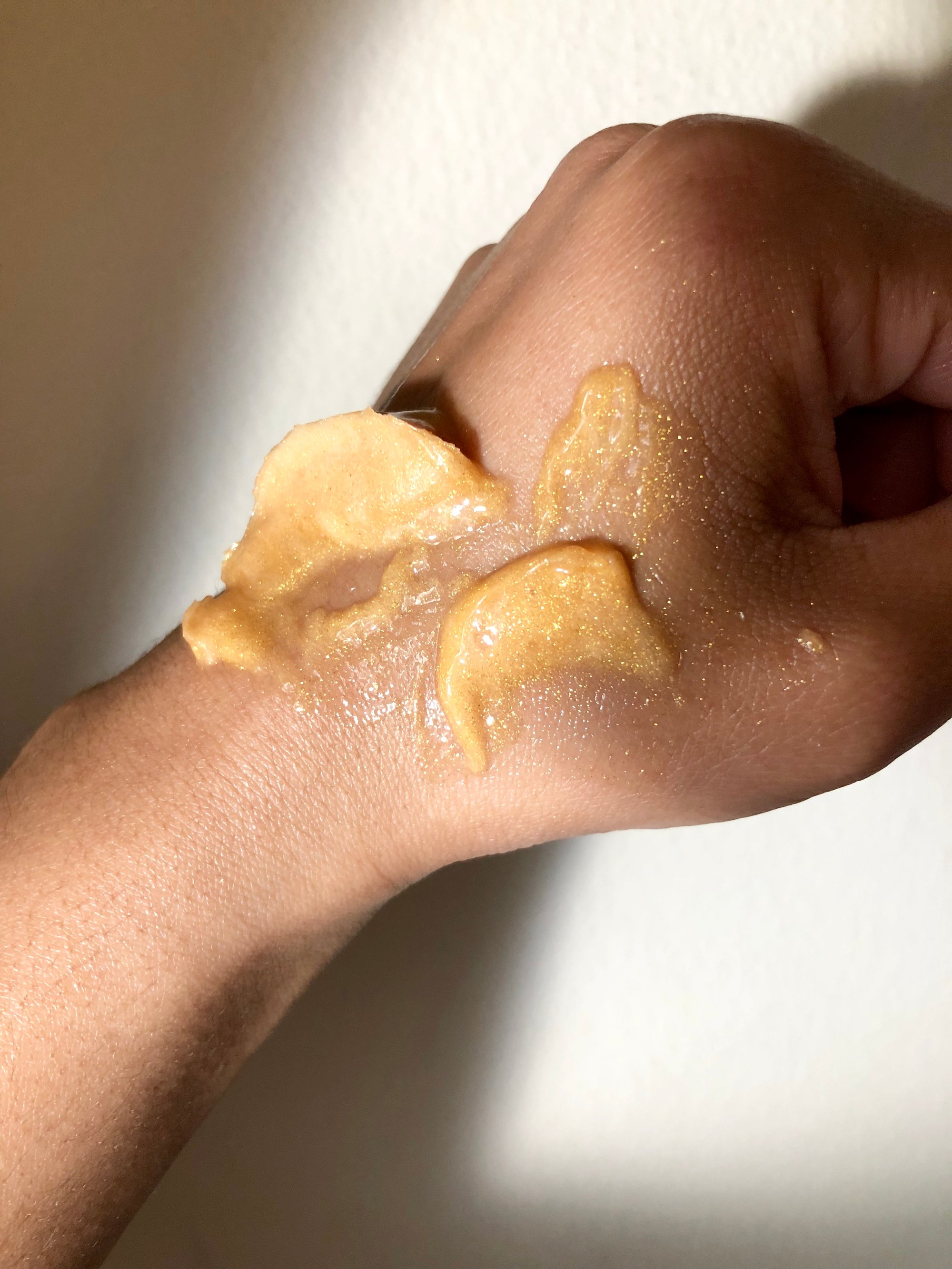 24KT Radiance Butter Glo
Our 24 karat body butter will sure have you glowing!
This buttery mix is a natural way to protect yourself from sunburn as Avocado Butter has a resistance from ultraviolet rays, which makes it a great natural sunscreen.
Made with Gold Mica, Avocado Butter, Coconut Oil, Jojoba, Lavender, Frankincense, Geranium, Maracuja, Essential, and Fragrance Oils.
A picture of the underlying ingredient that adds the sparkle has been included.
If you do receive butter that is lighter in color, the butters used are unrefined and tend to vary in coloring. We use both yellow and white Shea, however, the contents are the same and amount of mica (shimmer) does not change.
Scent assistance:
Watermelon Lemonade - such a sweet and youthful scent. It's a favorite!