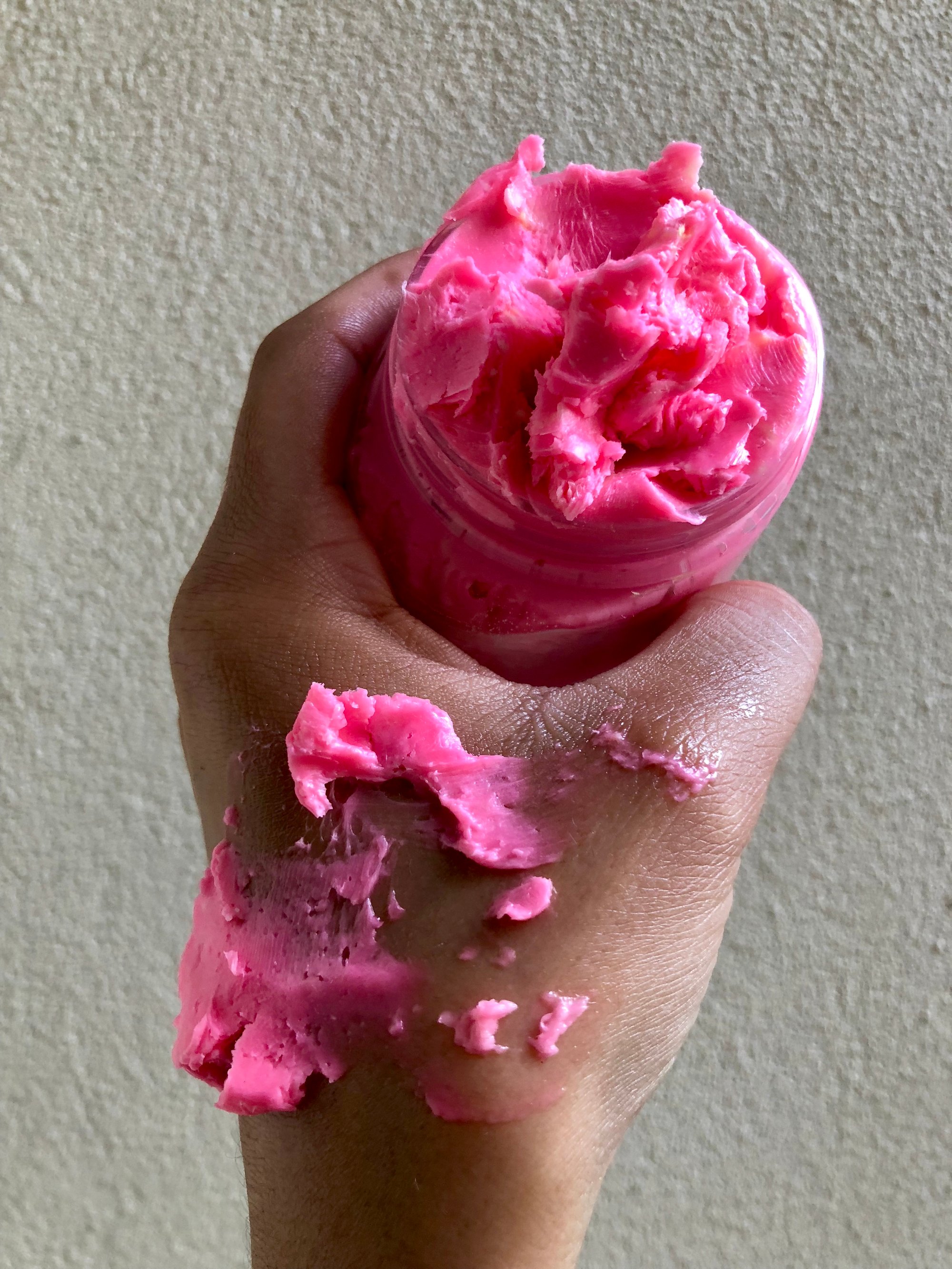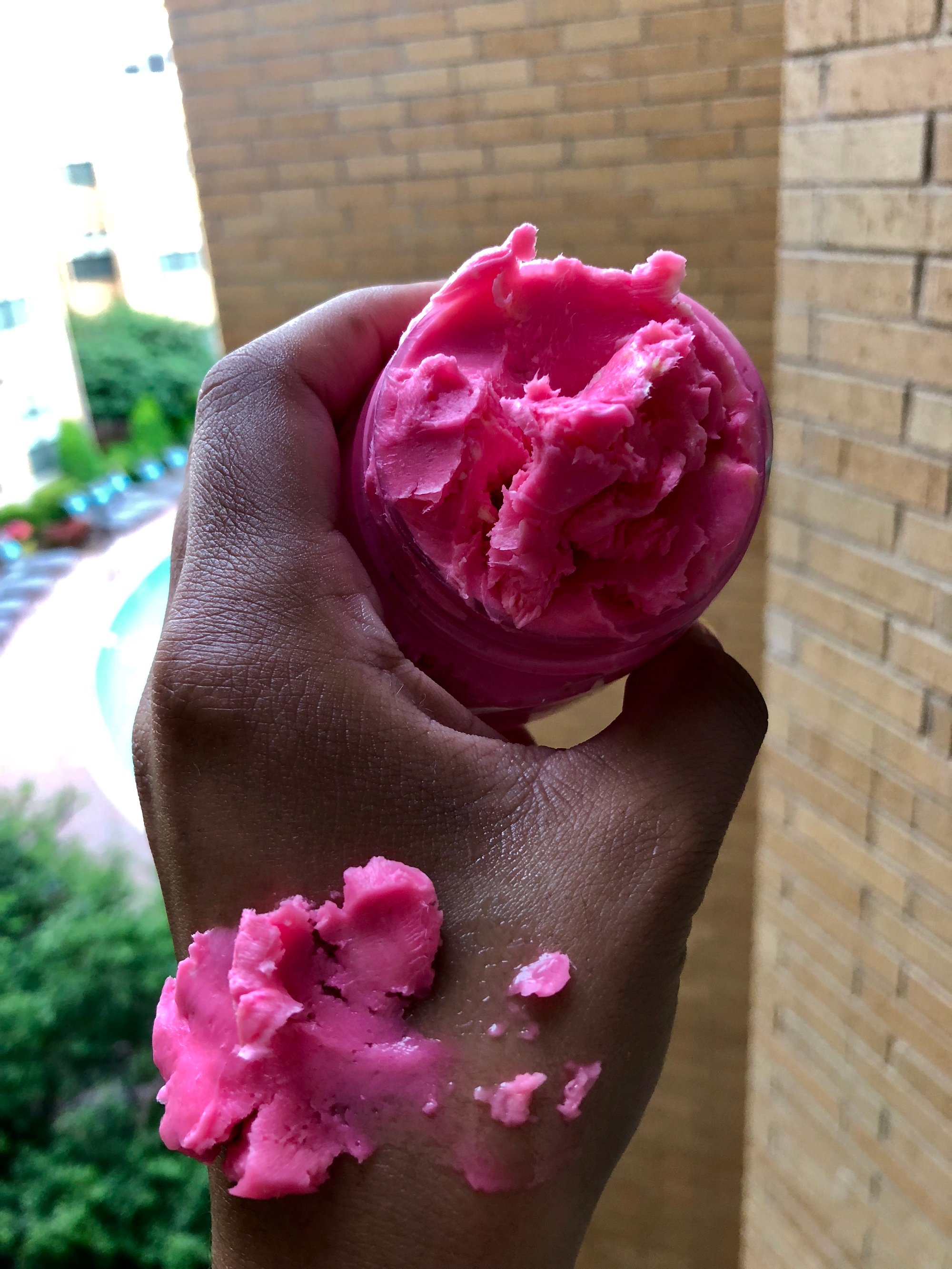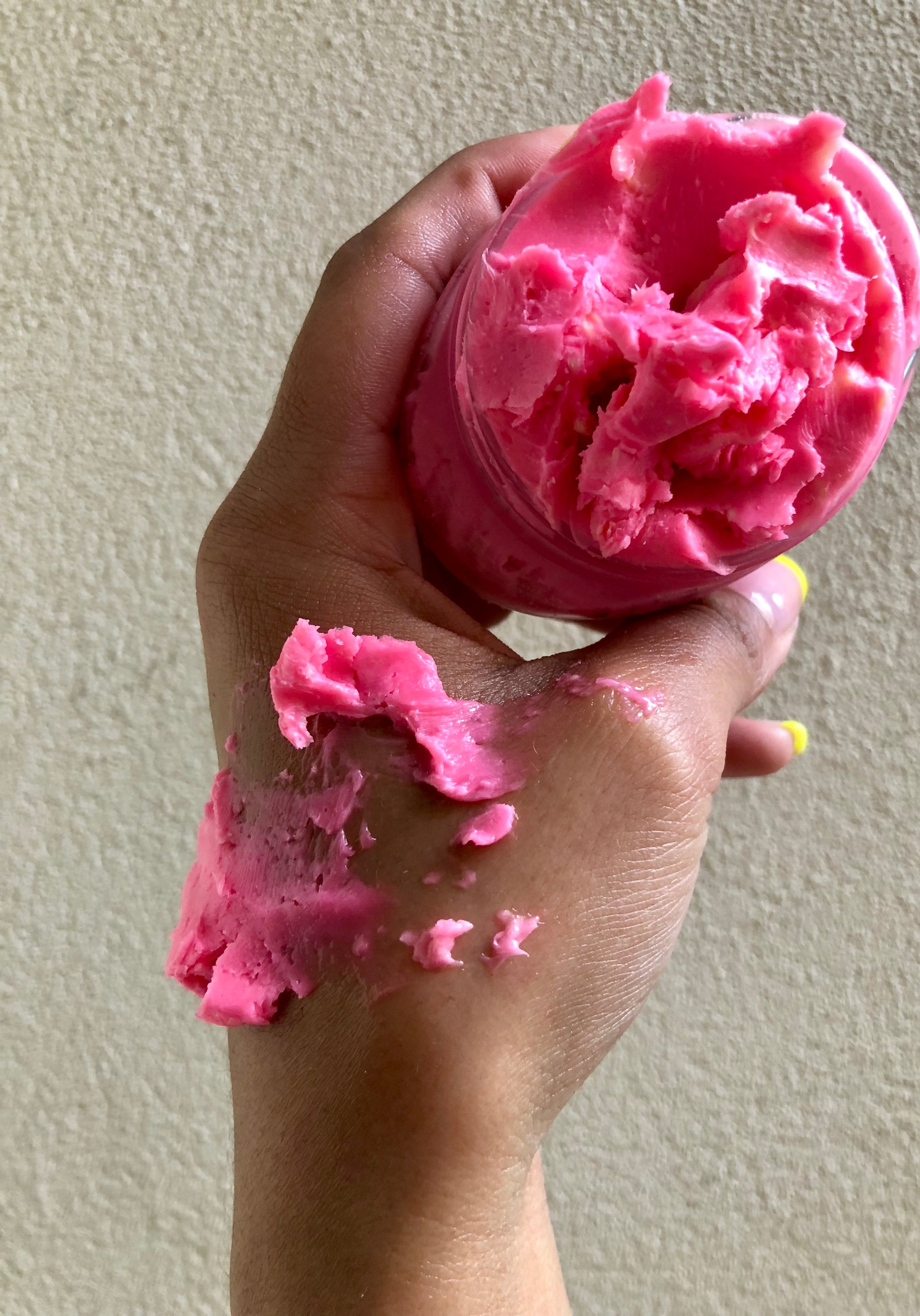 Adaptogen Infused Body Butter Whip
Adaptogens are herbs that reduce tiredness and fatigue, while also relieving the toxic effects of stress. They are called Adaptogens because they adapt to what the body needs at that time. They tend to assist with regulating the body, rather than pushing it in one or more directions. They work to normalize the adrenal system. For some, they may feel calmed while others feel a boost.
Made Essential Oils and Unrefined Butters perfected into a buttery texture that will melt as soon as it touches your skin. A little goes a long way.
This item does not come pink, it will come in it's natural color. If you do desire color, please select the option below. It will be lightly colored.
Scent assistance:
Oh So Peachy - Peachy fresh!
The Blacker, The Berry - Black cherries!