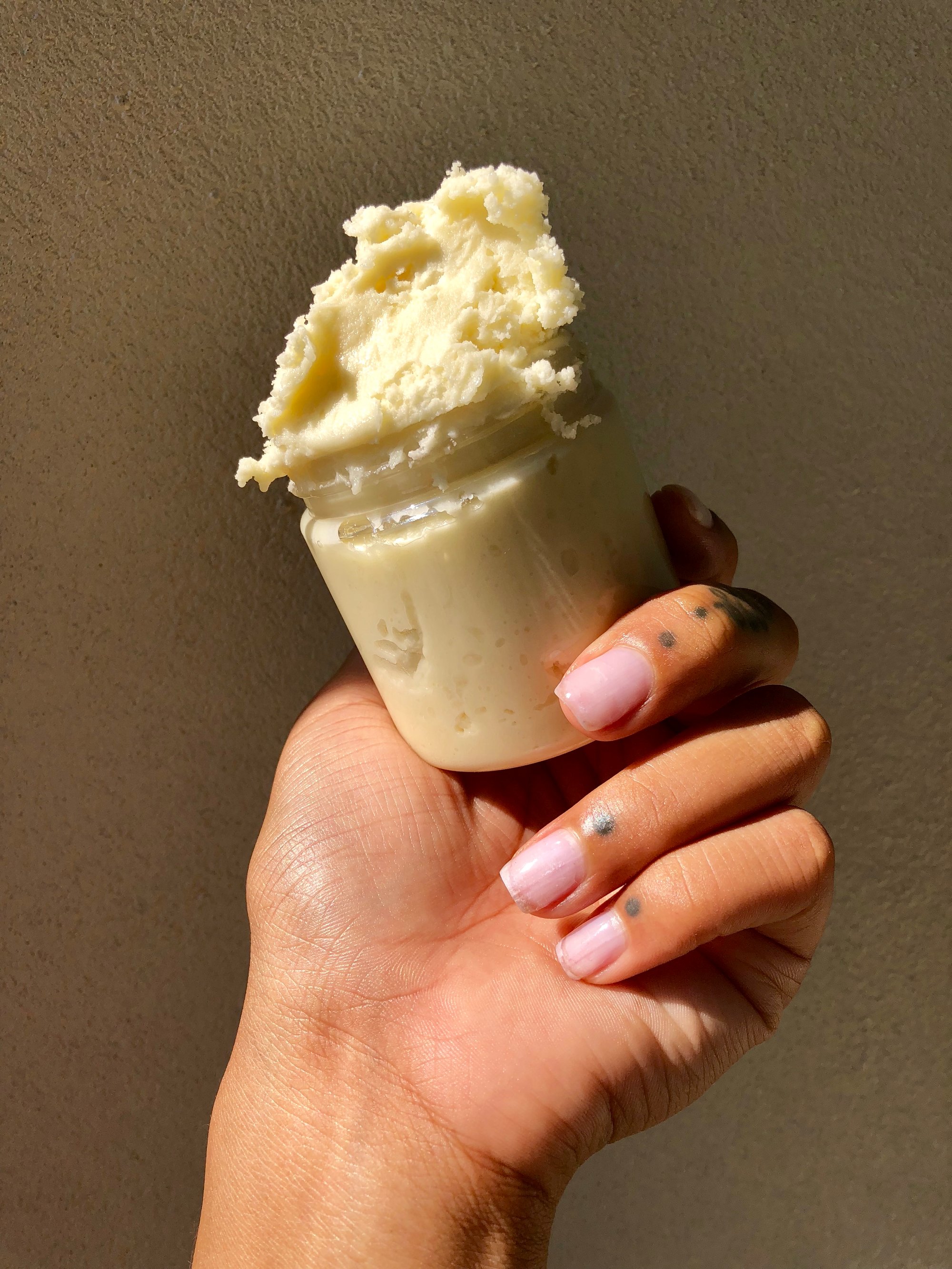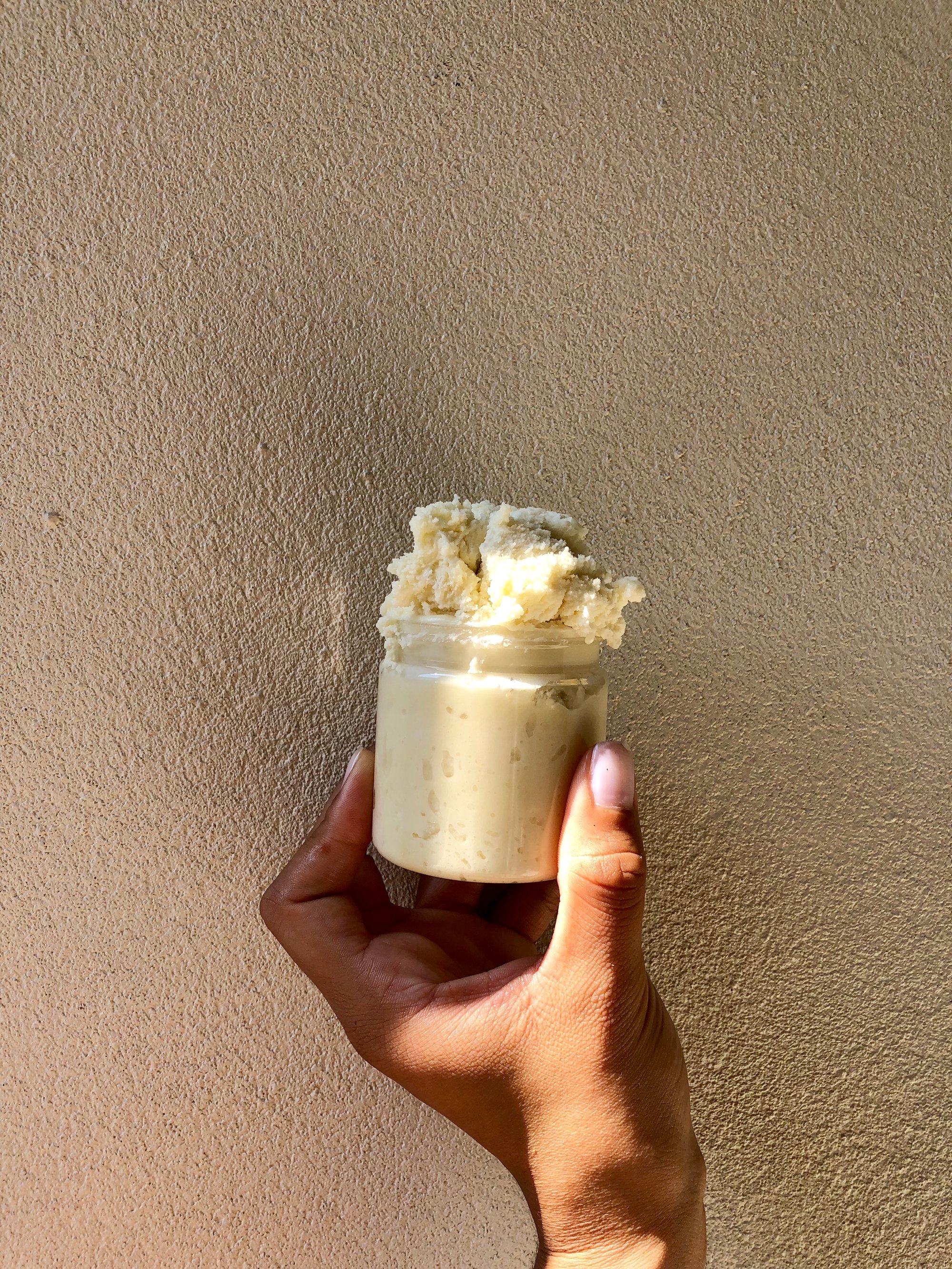 Honey Almond Truffle Butter
An everyday butter to add to your collection, smells so yummy. It is a very calm everyday fragrance that is not too loud. Comes in it's natural color.
Some ingredients include: Coconut, Avocado, and Mango Butters, as well as rosehip, coconut, ylang ylang, tea tree, lavender, and sage oils.