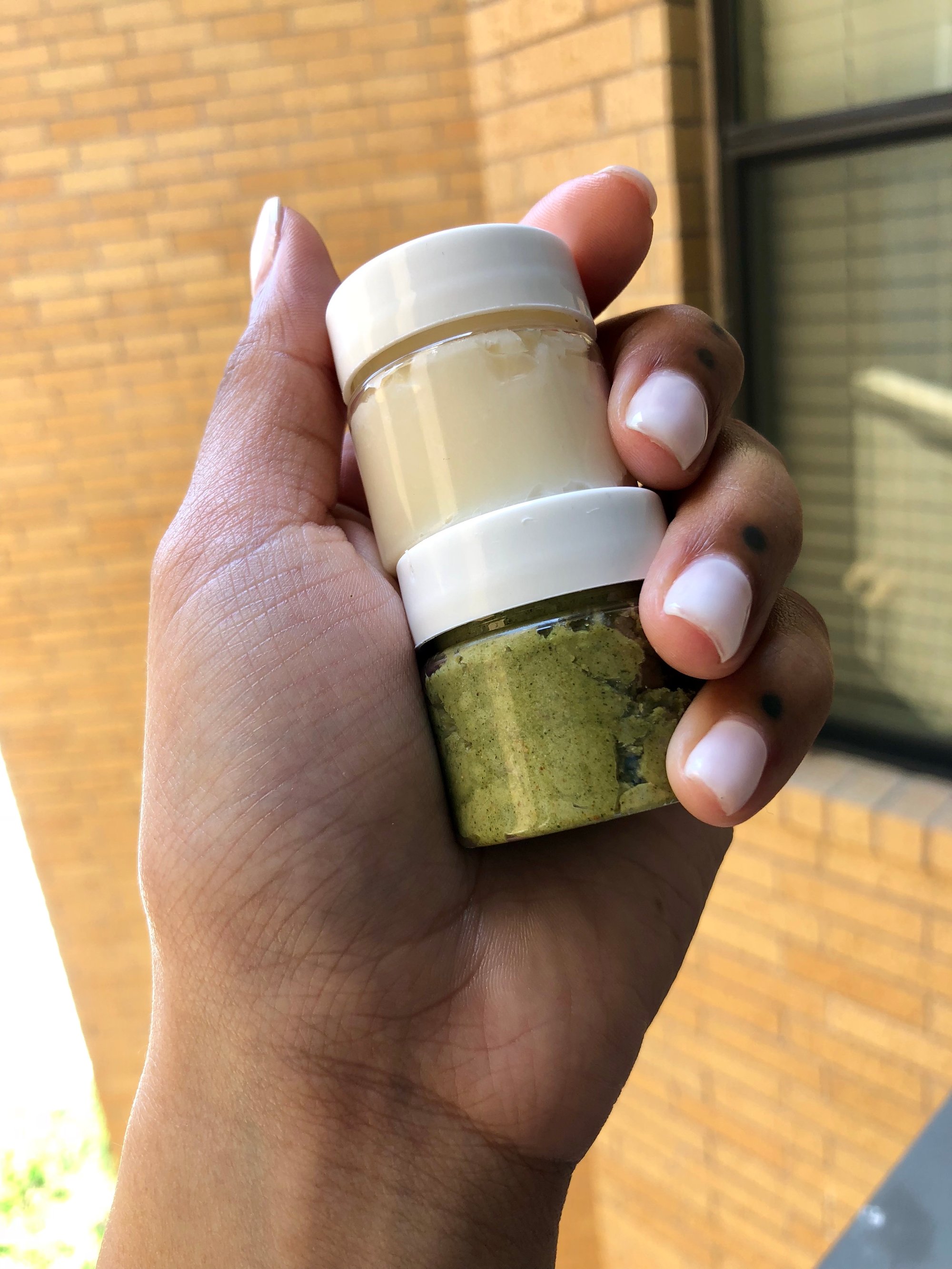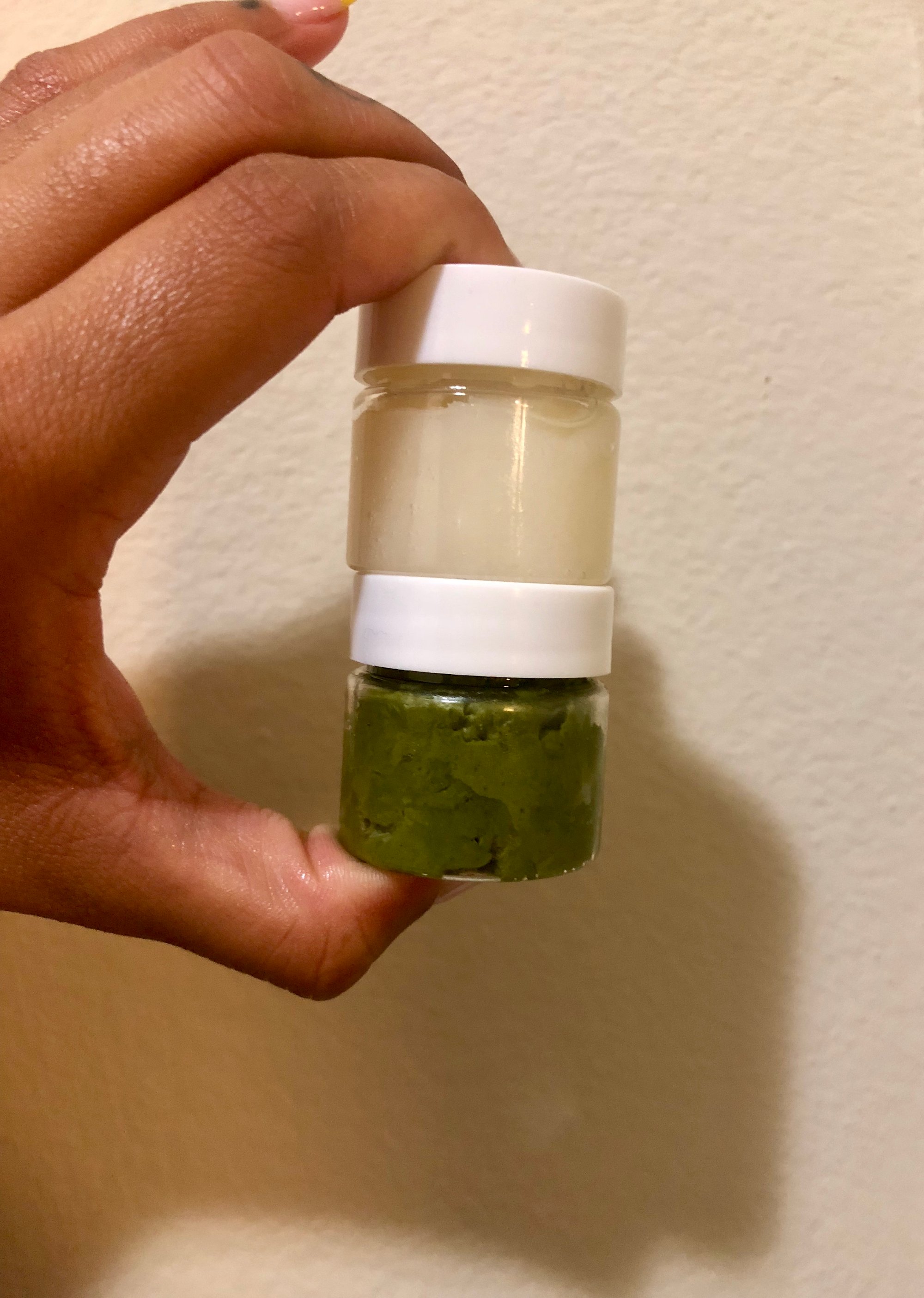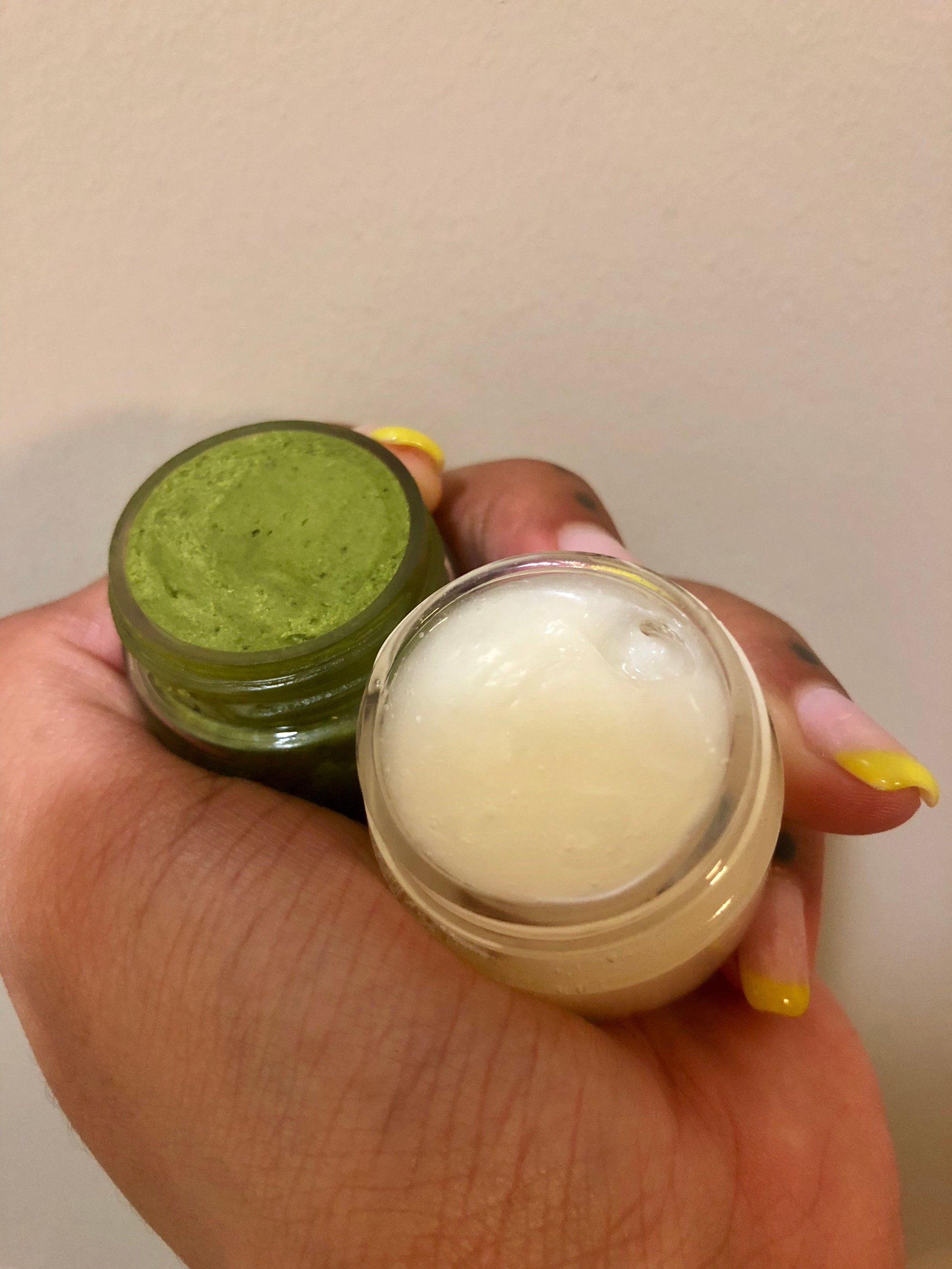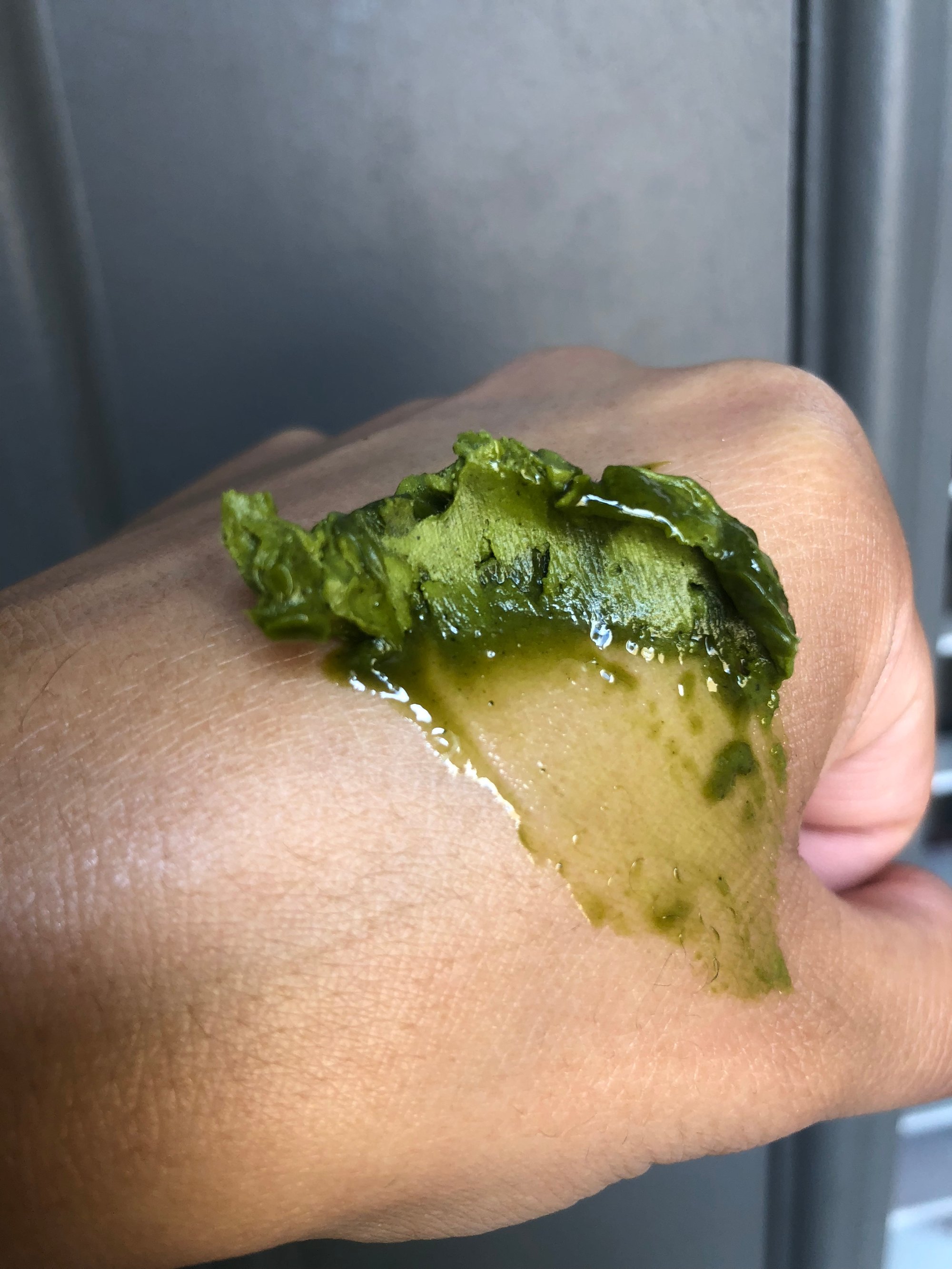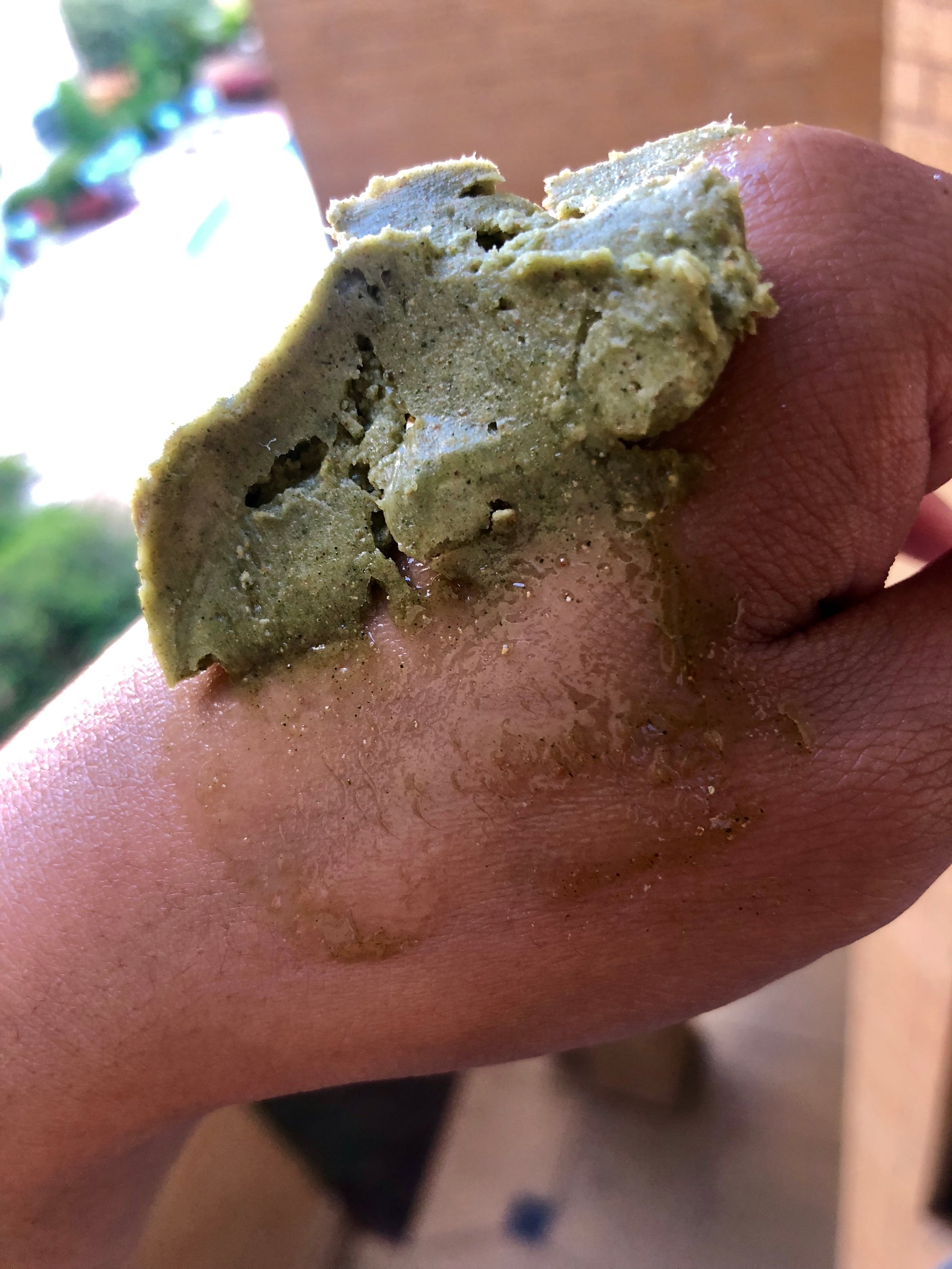 Mask + Creme Bundle
This bundle comes complete with either our Kale + Matcha Green Tea Mask or Maca + Moringa Citrus Mask.
Both will come with a Lightweight Butter Face Creme.
They are each 2 oz.
Mask:
Please use the Link: Mask for additional information about each Mask.
Face Creme:
Made with a hint of Avocado Butter, Tea Tree, Geranium, Rose, Maracuja, Lavender, and Patchouli.
Created for those with normal to oily skin.
The lighter green is Maca + Moringa.
The darker green is Kale + Match Green Tea.