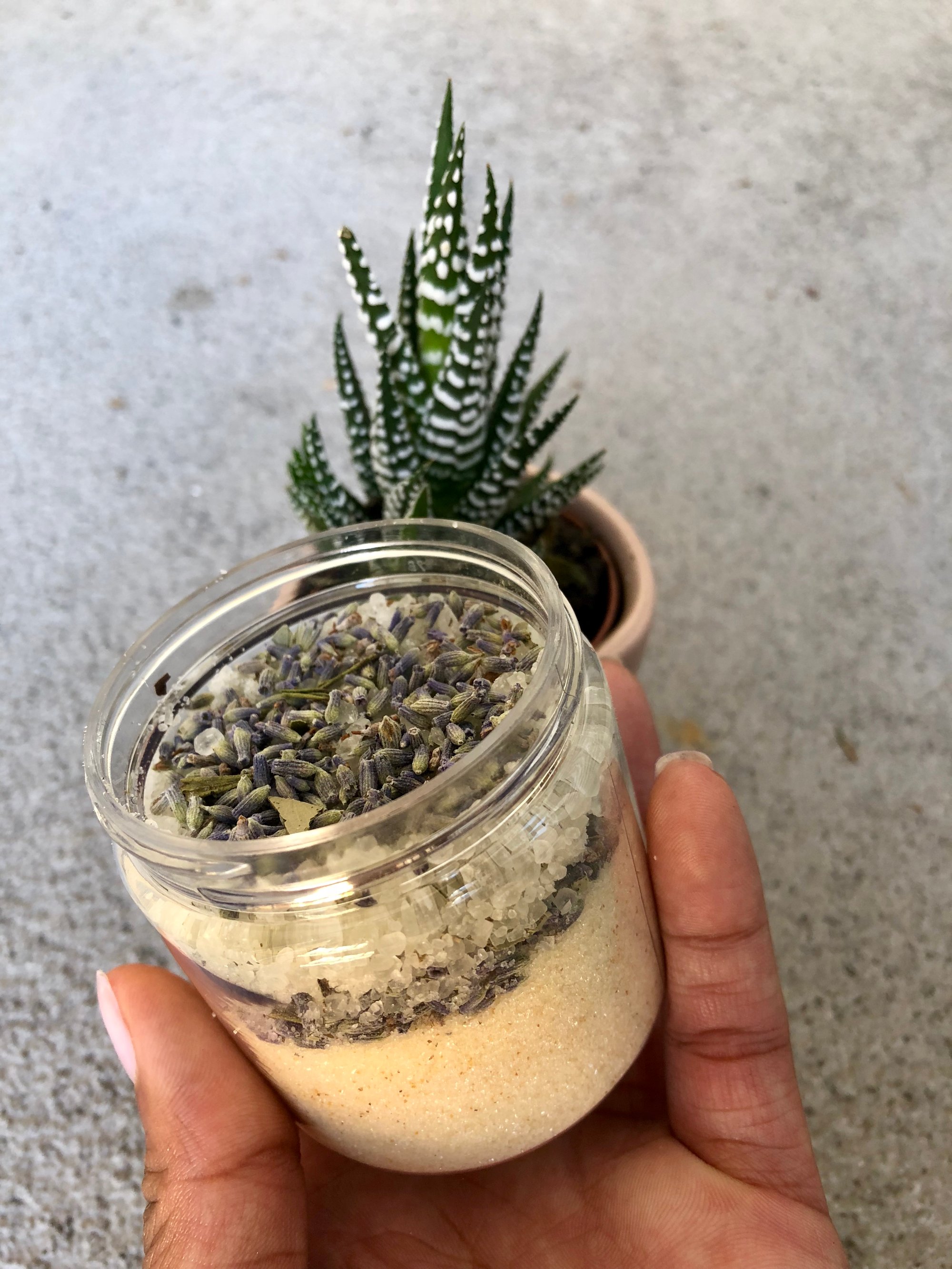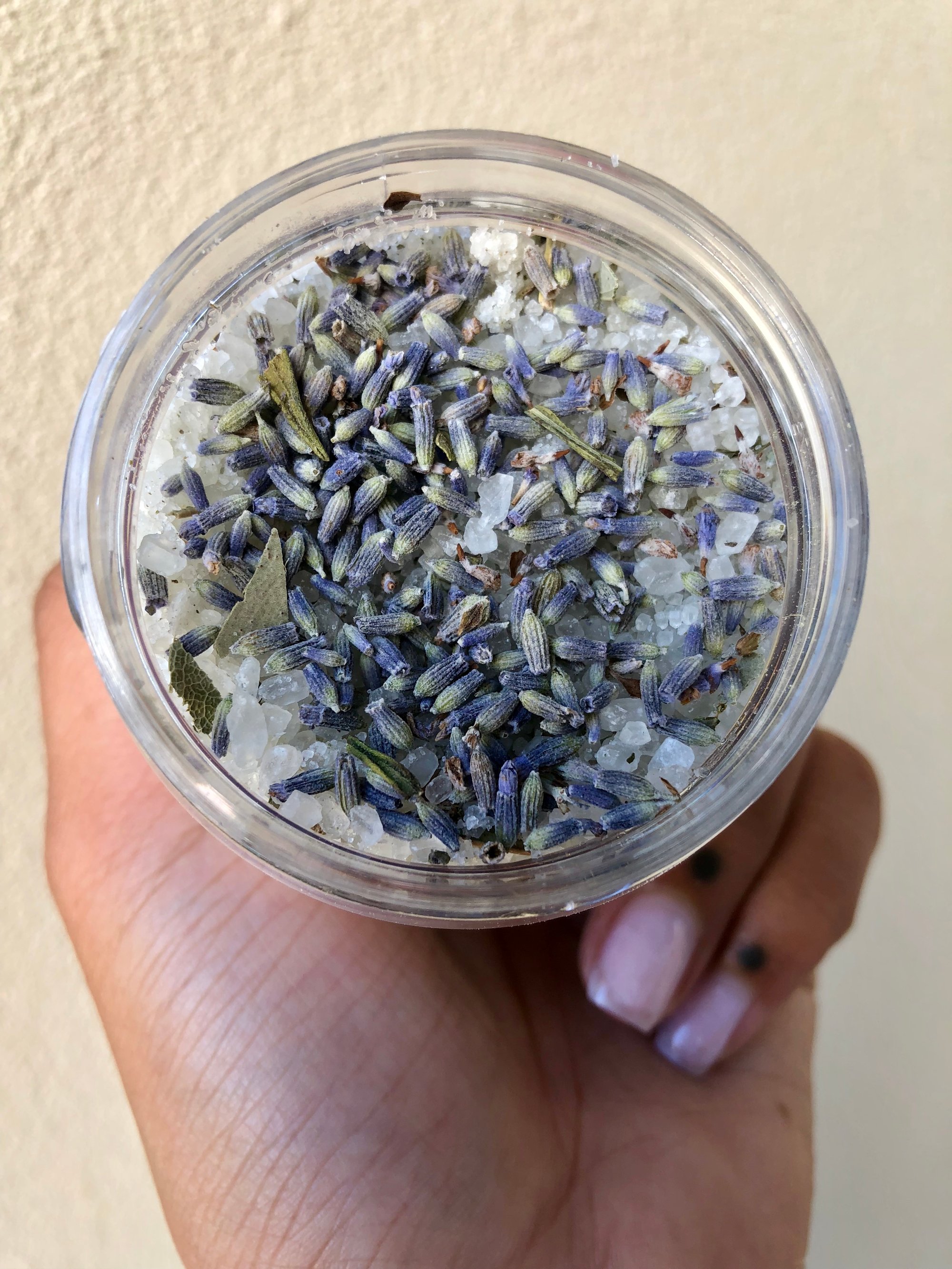 Salt + Sugar Eucalyptus Bath Soak
Add some relaxation to your life, challenge yourself to take a bath at least one time per week. Dim the lights, add some meditation music in the background, and just zone out. You will not be disappointed!
This bath soak is made with both salt and sugar. Added ingredients include: Lavender, Lemon, Orange, Eucalyptus, Peppermint, Tea Tree, and Sage!